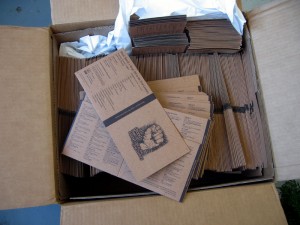 We are happy to announce that there is finally another way to get a hold of the documentary! No, unfortunately this is not the announcement declaring BS+V officially available on Netflix. Not yet. We're getting closer to that, we swear. Who knew that making the film streamable would be harder than making the film itself?
Anyway, the good news is that the film is now available in single disc format for those of you who are only interested in getting a hold of the documentary and skipping the extras. We're not sure why you would want to miss out on two hours of live footage and a sexy sweatband, but who are we to judge? We had a lot of requests for the film to be available on its own, so that's what we're doing.
The single DVD is now available on the same page as the Box Set. You can buy one, or both, or just glance lovingly at the packaging for a while. It's up to you.
To sweeten the deal, shipping is FREE for single DVDs. This is applicable whether you're in New York City or Antarctica (we're still pulling for Antarctica, dammit!). The Box Set on the other hand has a bit more heft, so shipping is still extra on those.