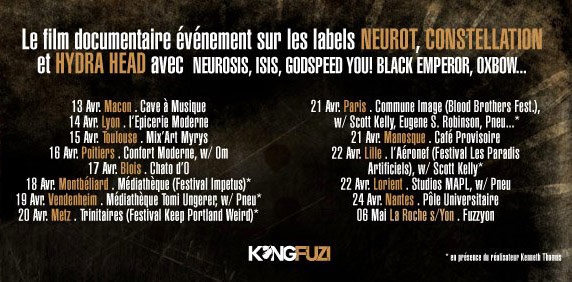 Thanks to world-famous Kongfuzi Booking, BS+V now has 15 dates of screenings scheduled across France in the month of April. At some of the screenings, the film will be appearing alongside some of the featured musicians, as well as a few nights where Director Kenneth Thomas will be present for a Q&A.
The original vision of the film was for it to be shown in tandem with a musical performance, and the Kongfuzi tour definitely makes that dream come true. Check out the dates on our Screenings page or at the Kongfuzi site.
We think you'll be pretty pleased and excited when you see what Kongfuzi has cooked up for us!
Screening dates with Kenneth Thomas Q&A: